List Number 2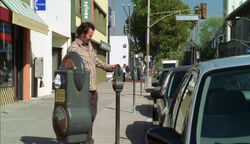 List title
Took money from car coin holders
Number 2 was an item on The List.
Took money from car coin holders
[
]
Back in Earl's criminal days he used to steal loose change from cars. Since there was no way to give the right change to the right people, Earl found other ways to pay them back. Earl decides to put change back into the parking meters of random cars to make up for what he did in the past. Officer Ross stops Earl and unfortunately gives him a ticket for feeding the meters. Since he didn't have his license with him, because Joy was holding it for ransom, Officer Ross gave him a second one ("BB").
Notes
[
]
While Earl looks at #1 on his List this item can be seen directly below it ("Number One").