List Number 213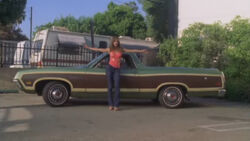 List title
Never let Randy have anything better than me
Number 213 was an item on The List.
Never let Randy have anything better than me
[
]
Earl recalled back to how he always had things better than Randy, and so to make it up to him he bought him a new car. However the car is stolen and Earl is forced to go to the police to deal with the criminals, Clyde and Bed Bug. He eventually gets the car back for Randy and is able to cross him off the List.