List Number 265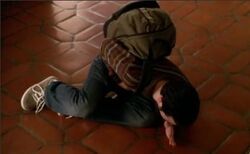 List title
Punched Tom in gut
Number 265 was an item on The List.
Punched Tom in gut
[
]
Earl punched a student after he corrected Earl on a grammatical error he made before talking to Alex Meyers, whose laptop Earl stole several years before (#37).
So far, Earl has not been seen making up for this item.
Notes
[
]