1973 Chevrolet El Camino
Edit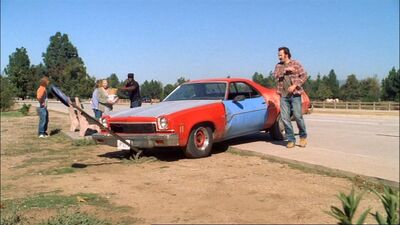 Owner: Earl Hickey
El Camino: ("The Road")
7.4 L, 454 V8 2-Door Coupe Utility
77' "Blue" Door
87' Camaro Transmission
Lic Plate #4MTB879
The Chevrolet El Camino is a coupe utility vehicle built by Chevrolet in the United States from 1959 to 1960, with production resuming in 1964 and continuing through 1987.
Earl drives a red 1973 model El Camino. It was owned by Frank but when he went to prison Earl moved from living in the kitchen into the rest of the trailer, and started driving the El Camino("The Frank Factor").
1985 Subaru BRAT GL
Edit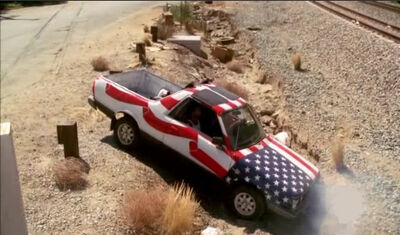 Owner: Joy Turner
BRAT: ("Bi-drive Recreational All-terrain Transporter")
1.8 L 2-Door Coupe Utility
Lic Plate #4GPW257
1976 Renault LeCar ( Renault 5 )
Edit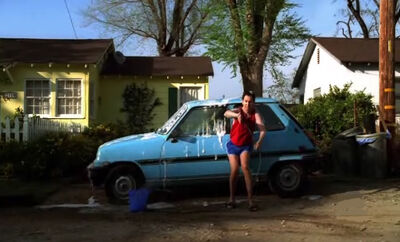 Owner: Kenny James
LeCar: ("The Coach")
1.4 L 3-Door Hatchback
Lic Plate #3FRX136
1965 Ford Mustang
Edit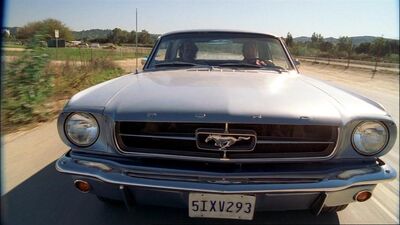 Owner:Earl Hickey
Previous Owner:Carl Hickey
2.8 L 2-Door Hardtop
Licence #:5IXV293
1970 Ford Ranchero
Edit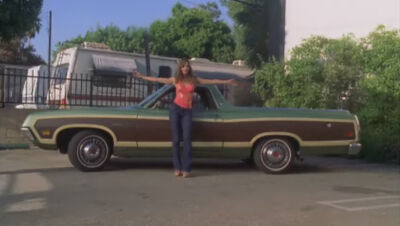 The Ford Ranchero was a coupe utility produced between 1957 and 1979 based on full-size, compact and intermediate automobiles by the Ford Motor Company for the North American market.
Earl bought Randy a Ford Ranchero for his birthday ("Quit Your Snitchin'").
It is unknown what happened to the car as it has not appeared again since Quit Your Snitchin', although a similar Ford Ranchero can be seen in the motel parking lot behind Randy when he is talking to Cappy at the end of Sold a Guy a Lemon Car.
Original tail lights contain a code number with the last 2 digits that represent the year of the vehicle. Try it!
The Ranchero also appears briefly in the pilot episode of Raising Hope (another series created by Greg Garcia).
Community content is available under
CC-BY-SA
unless otherwise noted.